You probably hear the term "Renaissance Man" thrown around a lot, but it does not often really apply to the people that are being discussed. Finding someone that has their hand in many ventures and is successful at all of them is rare these days, so when you see someone that has those skills and characteristics, you naturally want to point them out to others. In today's world, someone that excels in the world of movies, television, pro sports, and charitable work is someone noteworthy and should get attention. Keith Middlebrook is such a person, and he truly is a man of many talents.
Keith Middlebrook and His Acting
Many people may recognize Keith from the many movie or television roles that he has had over the years. His rugged looks and athleticism have gotten him cast in some of the biggest-grossing movies of recent years. Some include epics like Iron Man 2, Moneyball, Thor, and Bad Teacher. He also has experience on well-known television series, showing his versatility. He appeared in shows like The Sopranos, How I Met Your Mother, Entourage, and Castle, among others. Keith gets a thrill from being on camera and has shown he can take on a variety of different roles. Whether it is action, comedy, thriller, or drama, he's had the talent.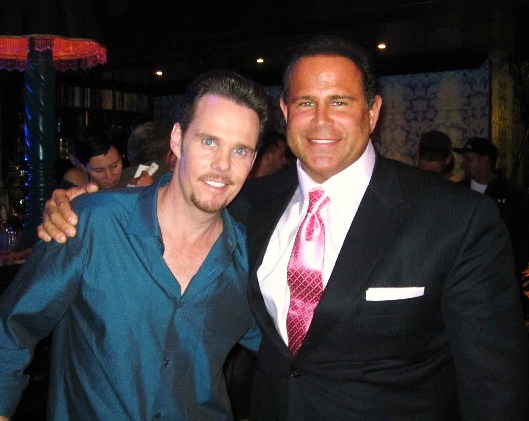 Keith and His Other Ventures
Acting is by far not the only venture that Keith Middlebrook has been involved in over the years. Keith often involves himself with sports. His work with the Keith Middlebrook Pro Sports Entertainment company has allowed him to promote many high-profile events. The Mayweather-Pacquiao fight, one of the highest-grossing and most popular fights ever, took place in part because of Keith's efforts. He has worked in the boxing industry, as well as UFC. On top of that, Keith has a regular YouTube broadcast known as Gym Talk. There, he discusses many issues with sports and workouts while at the gym.
Let the World Know Your Talents like Keith
You can let everyone know about your efforts and talents just like Keith does with us Star Media PR Group. We can help you boost your presence and create a popular brand recognition that can bring you a better web presence through various media efforts. To see some of the businesses and individuals we work with and learn more about the services we provide, please look at our web pages.
You can then call us at (323) 772-5204 to speak with us and arrange a meeting so we can discuss what we can do to let the world see your talents. Alternatively, if you have a question or would like to send us a message, you can use our online contact form. Just fill it with your personal details, and your message. A member of our friendly staff can get back to you.