LOS ANGELES, July 28, 2021 (Newswire.com) – Be Mi Los Angeles, a Los Angeles kids' clothing boutique, was recently in both Hooligans and Mini-Maven magazines. Hooligans Magazine is a "progressive magazine featuring children's fashion, art, and design." Mini-Maven is "a destination for the stylish child and parent that curates content musings with a multi-faceted, unique approach."
In Mini-Maven, Be Mi Los Angeles kids' outfits were featured in a section entitled "Cool Ease." In it, models wore the Be Mi Lexi Dress in Zebra Light, the Be Mi Lexi Dress in Zebra Dark, and the Be Mi Raw Edge Distressed Black Tank, respectively.
Hooligans described Be Mi Los Angeles apparel as "effortlessly cool and oh so comfy, Be Mi makes clothes kids want to live in. Their beautiful, soft dresses, distressed pants, and t-shirts will quickly become the staple pieces in your little one's closet."
"It's been extremely thrilling to have our clothing written up in publications as major as Hooligans and Mini-Maven. It really wasn't all that long ago, in late 2019, that I was just shopping for clothes for my own kids, Benjamin and Mila, looking for something that felt modern but also had an easy, urban street-wear feel, too. When I couldn't find it, I went out and made it. While it's rewarding to see our clothing mentioned in big magazines, the most rewarding part is always seeing kids in clothing that they love to wear when they play and run around. We're proud to have reached this point and are excited to see what the future holds as we continue growing," said Monika Pawlak, Founder of Be Mi Los Angeles.
The clothing at Be Mi Los Angeles is made for children from the ages of six months to 14 years old. This includes tops, bottoms, dresses, skirts, rompers, and more. There is even clothing for moms as well.
For more information about kids' apparel, clothing for kids from six months to 14 years old, or to make a press inquiry, contact Be Mi Los Angeles at https://www.bemilosangeles.com/.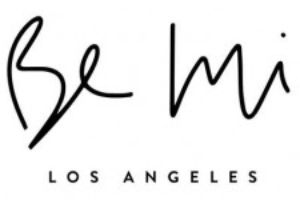 Source: Be Mi Los Angeles