PRESS RELEASE UPDATED: AUG 26, 2020
SAN BERNARDINO, Calif., August 26, 2020 (Newswire.com) – Diesel Machine Parts, a company that sells diesel turbos and similar products, recently unveiled the testing process for their ISX15 turbos. This process uses stringent testing to ensure that the turbos are capable of peak performance before offering them for sale. 
Among North America's most popular heavy-duty engines, the Cummins ISX15 is popular for many reasons. Fuel economy, durability, and operating costs are some of the focal points of the engine. As of this writing, the Cummins ISX15 is the only engine that every major Class 8 truck manufacturer offers as an option.
Diesel Machine Parts testing calibrates the actuator to the turbos. This is specifically done to ensure that the engine operates at a higher level of efficiency. Calibration of the actuator to the turbos is specific to Diesel Machine Parts.
To perform this task, Diesel Machine Parts utilizes an "EI-30" machine from Erbessd Instruments. With a variable speed control DC motor, adjustable pulley position, and soft bearing suspension, this general purpose balancing machine helps turbos to reach a high-quality grade. Balancing turbos is done with a "CORE BALANCER CMT-48 VSR BIG TWIN."
"The last thing anyone should have to do is settle for their turbo. Turbos are a significant investment. No one wants to buy one and then have to get it maintained often, or even have to get a new one soon after. We know how expensive it can be, so that's why we make sure that before a turbo is offered for sale, it's as great as it can be. Our testing may be the most stringent and rigorous, but that's how it should be. The truth is that only the most stringent testing is good enough. Only once a turbo has reached and met our standards is it good enough to be made available to our customers. That's true of our turbos as well as the other products we offer as well," said Cristian Camargo of Diesel Machine Parts.
In addition to turbos, Diesel Machine Parts offers diesel fuel pumps, rebuilt diesel injectors, and similar products. 
For more information about the Cummins ISX15 turbo, rebuilt diesel injectors, or to make a press inquiry, contact Diesel Machine Parts at (844) 343-7350 https://dieselmachineparts.com/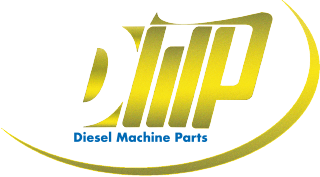 Source: Diesel Machine Parts