PRESS RELEASE UPDATED: AUG 25, 2020
LOS ANGELES, August 25, 2020 (Newswire.com) – Vessel Documentation Online, a digital vessel documentation service in the United States, is ensuring that all required vessel documentation remains on track, even in the face of commercial disruptions throughout the greater American economy. The company is taking steps to ensure that despite any slowdowns in paper delivery systems or paperwork processing, all needed vessel registration submissions are done so accurately and in an expedited manner.  
Another key aspect of good practice, especially for commercial mariners, is proper training. Eric Haun of Marine News recently published an insightful piece on COVID-19's effect on the commercial maritime industry in the U.S. thanks to online learning.
According to his article on Marine Link, Haun said that the commercial maritime industry has performed exceptionally in curbing downturns in operations since the onset of the worldwide pandemic. He noted that once properly registered and documented with the United States Coast Guard and other relevant agencies, proper training is essential to keeping vessels moving in and out of port. 
The article further goes to show the shift of commercial maritime training to online platforms, which had been happening even before COVID-19 but has been accelerated ever since. Although much of the procedural training has been online for some time now, COVID-19 maritime training has also been seamlessly instituted, thus enabling commercial boating to get the green light from government and health officials.
Further assisting in the evolution of the commercial maritime industry, third-party services like Vessel Documentation Online remove the tedious paperwork and wait time of having to submit registrations, transfers, titles, and other key information to U.S. government agencies.
For more information on Vessel Documentation Online and its services, please visit https://vesseldocumentation.us.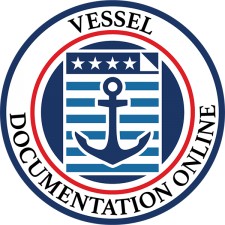 Source: Vessel Documentation Online