PRESS RELEASE UPDATED: NOV 30, 2020
LOS ANGELES, November 30, 2020 (Newswire.com) – Kahpong, an app that allows you to block contacts on numerous platforms, recently moved into its "beta" phase. That means that the app is tested daily, is soliciting user feedback, and includes some basic apps like Gmail, Twitter, calls, SMS, Telegram, Skype, and Facetime as part of the beta release to the general public. 
When fully finished, Kahpong will enable users to block a person once, but block them everywhere. The final app will include the basic apps plusInstagram, Facebook, Facebook Messenger, and WhatsApp. And Kahpong won't stop there with additional apps being added based upon user feedback and suggestions. A Kahpong user can quickly and easily block anyone across the platforms they choose. And can just as easily unblock a person afterward as well.
Kahpong has been specifically designed so that no one who works at or for Kahpong will be able to access any of a user's social media accounts. Kahpong does not store a user's login details to social media accounts and any information that Kahpong does store is encrypted so that the only person who can access these accounts are the users themselves. Kahpong works using the absolute minimum of information: no data mining or collecting information about you.
"Staying safe on social media is more important than ever. Unfortunately, at this time staying safe on social media has become more challenging than ever, too. Blocking a person on an app often leads to them simply going to another app to harass you there. No one should have to take copious amounts of time to block someone over and over again, on one app after another. We built Kahpong with the idea of: 'Block Once. Block Everywhere.' Through this, we work to return control as well as peace of mind to the user. That said, we understand that some folks might be concerned about their privacy. We would be, too. That's why we designed Kahpong so that we never take, access, or store anyone's information without them knowing precisely and upfront what that very limited information is. It's annoying wasting time going from app to app to block someone and to stop getting calls, messages, posts you don't want. Kahpong is a one and done," said Dianne Drummond of Kahpong.
As of this writing, Kahpong continues beta testing. Once that's complete, Kahpong will be available on Google Play, the iTunes App Store, and others.
For more information about a call blocking app, blocking someone online, or to make a press inquiry, contact Kahpong at [email protected]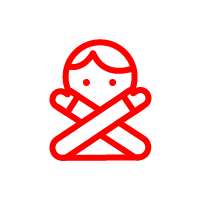 Source: Kahpong