PRESS RELEASE UPDATED: NOV 30, 2020
LOS ANGELES, November 30, 2020 (Newswire.com) – Dr. Anthony Mobasser, Los Angeles Cosmetic Dentist, recently began offering a new kind of dental veneer to his patients. Previously, Dr. Mobasser had offered Feldspathic veneers and eMax veneers. Dr. Mobasser now offers Zirconia veneers as well. 
Dental veneers are a thin porcelain shell that is bonded permanently to a patient's teeth. Using veneers, Dr. Mobasser can change the shape, color, alignment of their teeth for aesthetics to match patients' eyes, skin tone, lip form, and possibly function of the bite, as well depending on how many veneers are put on. Feldspathic veneers were the first kind of porcelain veneer. Made from quartz-type porcelain on a refractory die or platinum foil, Dr. Mobasser has placed Feldspathic veneers in Los Angeles and the surrounding area years ago that still look natural white and function amazingly today. Feldspathic veneers were used for a full set of veneers to correct the smile line and rehabilitate the bite and function of the teeth. The original feldspathic veneers are the most aesthetic looking, however, they are not the strongest compared to other veneers.
Crafted from lithium disilicate glass-ceramic, EMax veneers are considered by Dr. Mobasser to be thinner and stronger than Feldspathic veneers. These cosmetic veneers have a translucent quality, are stronger than feldspathic, and require less shaving of the teeth in which our Los Angeles veneers specialist has utilized to make the veneer better match the patient's teeth. 
Zirconia veneers, which Dr. Mobasser now offers, are considered to be the strongest and most durable of the veneers. Dr. Mobasser believes that these cosmetic veneers can last even longer than the other kinds of veneers due to their strength. Additionally, Zirconia veneers can have multiple shades, which means that these porcelain veneers can better match the natural shade of a person's teeth. All dental veneers differ from the others, and the cost is dependent on the complexity of each case, color, shape, width, length required, and function of their bite or occlusion determines the type of dental veneer which looks the best and lasts the longest. 
"I have placed thousands of dental veneers over the years, many of which are still providing patients with megawatt smiles today. However, Zirconia veneers are really something new. They are a giant step forward in terms of what cosmetic veneers can do. They can last longer and fit a person's smile even better," said Dr. Anthony Mobasser, the Celebrity Dentist.
Dr. Mobasser has been in practice for more than forty years specializing and devoting his practice exclusively to cosmetic dentistry and dental reconstruction, which is Dr. Anthony Mobasser's forte. During that time, he has placed more than ten thousand cosmetic veneers.
For more information about veneers, full mouth reconstruction, or to make a media inquiry, contact Dr. Anthony Mobasser at 9201 Sunset Blvd. #618 Los Angeles, CA 90069 (310) 550-0383  https://celebritydentist.com/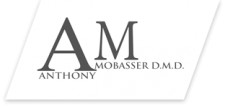 Source: Dr. Anthony Mobasser