PRESS RELEASE UPDATED: OCT 14, 2020
LOS ANGELES, October 14, 2020 (Newswire.com) – Poblz, a platform used to buy goods and services, recently announced that it will have a rewards program for their customers. In this, customers will have the choice to earn their rewards in either cash or cryptocurrency, such as Bitcoin. 
Specifically designed for vendors to reach more customers while also assisting customers in finding out about more discounted goods, services, and products in their area, Poblz is free to join for all. From the moment someone signs up at the site, they can begin offering or purchasing products.
When a customer purchases something, they have the choice of receiving a "Bitcoin Reward Amount," abbreviated "BTC Reward Amount." BTC itself, in the context of Poblz, is a digital currency/computer file which is stored in what amounts to a "digital wallet." From there, customers can choose to spend their Bitcoins how they would like.
"We wanted to make Poblz stand out. One way to do that, of course, is to offer more unique products, goods, and services at great prices. Customers can find stuff in their area that they might never have heard of at excellent prices, while business owners can reach new customers that they couldn't have otherwise. As customers ourselves, we've found that too many 'rewards' programs don't really offer any kind of real 'reward.' That's just one of the reasons that we created our Bitcoin Rewards Program. Through this, people could get real rewards that can really help. Bitcoin isn't the cryptocurrency of the far-off future; it's the cryptocurrency of today. At Poblz, people can find great products and reap the rewards, too," said Ryan Gagajena of Poblz.
Poblz, pronounced "PAB-ells," also offers free shipping on most items, a price match guarantee on their products, and 24-hour online support.
For more information about Poblz, the Bitcoin Rewards Program, or to make a press inquiry, go to their site https://poblz.com/.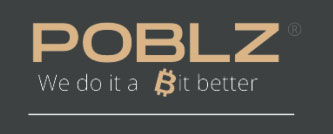 Source: Poblz