PRESS RELEASE UPDATED: MAR 27, 2020
Original: https://www.newswire.com/news/levinson-law-group-distributes-checks-to-most-vulnerable-in-pandemic-21117624?_ga=2.48527334.1354589649.1586227382-1724340395.1496964157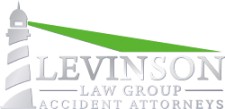 CARLSBAD, Calif., March 27, 2020 (Newswire.com) – Today, Levinson Law Group authorized the immediate release of one dozen $450 emergency relief Levinson Foundation grant checks throughout the communities of Carlsbad, Oceanside, and Encinitas. These checks were specifically given to those who were among the most vulnerable to being harmed by the COVID-19 pandemic. Gordon Levinson, an Oceanside personal injury lawyer , is a director of The Max and Anna Levinson Foundation. He authorized up to $25,000 in total emergency foundation grants to be given to the disabled, the elderly and the homeless, as well as people with young children who are at risk of starvation.
Thus far, the money has been allocated to a family of four that the pandemic has pushed to the brink of homelessness, a disabled woman who lives in her car with her dog, a single mom who works nights as a custodian but recently lost her day job, a couple that has recently had to move from their home into a tent, a family of teachers who have no current income, and others. The Levinson Law Group will continue to provide more emergency foundation grants during this pandemic.
"Now is the time for compassion. This global pandemic has affected everyone, but some have been hit harder than others. This is a time to come together and to do what we can for those who need the most help. We recognize the profound suffering the pandemic is causing, and we want to do what we can to spread some relief to the community in this time of need. Until this difficult time passes, we are all in this together," said Gordon Levinson of the Levinson Law Group.
The Levinson Law Group is a dedicated accident law group that can handle any number of cases. In observance of the governor's order, the firm is operating safely using internet technology, social distancing, and antiviral hygiene protocols during the pandemic.
For more information about Levinson Foundation emergency grant checks, helping the community or to make a press inquiry, contact the Levinson Law Group at (760) 827-1700, 5927 Balfour Court, Suite 201, Carlsbad, CA 92008.
Source: Levinson Law Group, Oceanside Personal Injury Lawyer