PRESS RELEASE UPDATED: MAY 11, 2020
LOS ANGELES, May 11, 2020 (Newswire.com) – RBB Architects Inc., an architect design firm in Los Angeles, made immediate changes following local, California state, and federal recommendations. On Monday, March 23, the firm transitioned to performing a majority of their work remotely.
With no interruption, RBB Architects Inc. has continued to service all of their projects and clients. Staff members are available through email, phone, and tele-conferencing. Through this, RBB Architects Inc. staff can maintain social distancing while continuing their work.
"At RBB Architects Inc., the health and wellness of our employees, clients, friends, and family is primary. Our staff is available just as we would be if we were in the office, only now we can be reached through emails, phone calls, video conferences, or in any other way. We haven't stopped working hard on behalf of our clients for the last sixty-five years, and we aren't about to stop now," said Sylvia Botero, President of RBB Architects Inc.
RBB Architects Inc. has been a Los Angeles architecture firm for more than 65 years. In that time, they've successfully completed more than ten thousand healthcare, laboratory, higher education and master planning projects throughout the United States as well as overseas. Annually, they design an overage of more than $500 million in construction.
For more information about RBB Architects Inc., healthcare architects in Los Angeles, or to make a press inquiry, contact RBB Architects Inc. at (310) 473-3555 https://rbbinc.com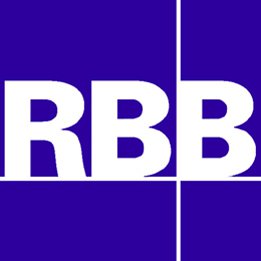 Source: RBB Architects Inc.