PRESS RELEASE UPDATED: JAN 25, 2021
LOS ANGELES, January 25, 2021 (Newswire.com) – Roots LA, a weed store in Sun Valley, recently instituted multiple ways for customers to get weed safely. The company now offers curbside pickup and are soon to expand its delivery. Through these methods, customers will not have to worry about the pandemic when buying marijuana. 
The curbside pickup process at Roots LA is a three-step process. First, when checking out the purchase of their order, customers enter their vehicle's information. Then, once they have arrived outside of Roots LA, customers call the store. Soon after, a Roots LA curbside concierge will bring the customers' order out to them.
All curbside concierges as well as delivery drivers will follow all CDC-recommended COVID-19 protocols. That means mask-wearing, social-distancing, and so forth. Additionally, during this time, customers are still encouraged to shop inside the weed dispensary in Sun Valley. 
"Obviously, everyone's thinking about the pandemic. We're all doing our part to stay safe, to stop the spread and be healthy. We understand that's the last thing you want to have on your mind when you're buying your weed. So, we do everything we can to make this process as safe as possible. From curbside pickup, to delivery, to making your in-store experience even safer, we want your weed-buying experience to be a safe and healthy one," said Daniel Ramos, spokesperson from Roots LA.
Roots LA carries a variety of cannabis products from different brands. Extracts, edibles, pre-rolls, vape pens, cartridges, and more are all available. Each day, there is a deal on a different cannabis category, in addition to specials for veterans, students, seniors, and others. As of this writing, there is a 20% off discount for a person's first order.
For more information about weed stores in Los Angeles, curbside pickup for weed, or to make a press inquiry, contact Roots LA at (818) 210-0095, 11045 Sherman Way, Sun Valley, CA 91352.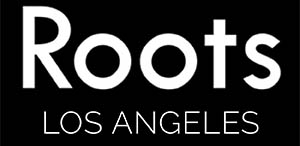 Source: Roots LA