PRESS RELEASE UPDATED: JUN 4, 2020
LOS ANGELES, June 4, 2020 (Newswire.com) – Vessel Documentation Online is announcing that it has continued to process all incoming web forms for vessel registration and other key documents required by the United States Coast Guard (USCG). The announcement comes in light of recently revised guidelines in procedures and documentation set forth by the USCG in response to the COVID-19 pandemic. 
​Many boating industry stakeholders have become aware of Marine Safety Information Bulletins put out by the USCG in late March. With it, the USCG provides new guidelines for documenting illnesses entering U.S. ports, according to industry reports. 
New guidelines cover revised procedures in drug testing in commercial boating and in reporting illnesses among all commercial employees at sea. According to the announcement, some inspections and documentation can be deferred on a case-by-case basis so that a vessel owner can have time to comply.
A spokesperson for Vessel Documentation Online said that there have been no interruptions in service, and the documentation processing office is operating at full capacity.
"In regards to the latest guidelines and directives set forth by the US Coast Guard, they will not come to impact our normal operations or cause any delay in the processing of USCG registration paperwork," said the spokesperson.
For more information on this Vessel Documentation Service or to make a press inquiry, please contact (866) 981-8783 or visit https://vesseldocumentation.us/.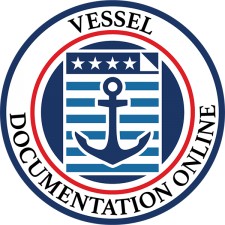 Source: Vessel Documentation Online