PRESS RELEASE UPDATED: JUL 16, 2020
LOS ANGELES, July 16, 2020 (Newswire.com) – The Maritime Documentation Center, an online hub for boat documentation services, is accepting applications that can be processed before summer's end. In North America, summer ends on Sept. 22. 
Services provided by the Maritime Documentation Center include registering a vessel for the first time, renewing the vessel's registration, acquiring a certified copy of the certificate of documentation, requesting a replacement, deleting it, and more.
As of this writing, documentation sent into the Maritime Documentation Center could be completed by the end of summer. Through this, a vessel owner could still be capable of taking their boat out in legal compliance.
The process works by customers filling out forms at the Maritime Documentation Center's site, which are then looked over by document processors and later sent on to the relevant authorities.
"In the middle of July, it can seem like summer is soon to come to an end. However, there's still time to get your documentation done. Here at the Maritime Documentation Center, you can find just about all of the forms that you might need for your vessel. If you send them in soon, it is entirely possible that you'll get them back before the summer ends. So, there's still time to go out and enjoy the summer sun. Of course, we're always available to help boat owners in any season of the year," said Jackson Smith of the Maritime Documentation Center.
Backed by SSL-Encryption, the Maritime Documentation Center makes it possible for boat owners to fill USCG documentation forms out entirely online. 
For more information about renewing vessel documentation or completing boat forms during the summer or to make a press inquiry, contact the Maritime Documentation Center at https://maritimedocumentation.us/ or (800) 535-8570.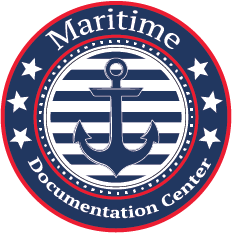 Source: Maritime Documentation Center