Since the introduction of air travel, there are two most popular ways to go and leave the airport. In Honolulu, you may choose to take a cab or a local public transportation system. Most travelers would choose a cab because it's less complicated. It's also quicker. But when Honolulu airport shuttles came to the scene, many of those who travel in the city opt for them.
Honolulu airport shuttles are considered as the cheapest mode of transportation to get to the airport or leave the airport to your hotel or in downtown. Although some of you may think that they're far from being luxurious, they are more convenient. Plus, you have a driver and you can opt for a door-to-door service.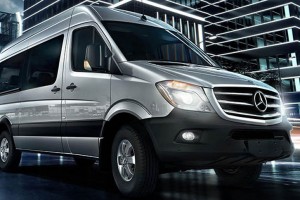 You may choose to share your ride. You may spend some time in transit because airport shuttles make many stops. Since you're in Honolulu, with various sights to see outside the window, you really wouldn't care.
Cost-Efficient
Opting for airport shuttles in Honolulu is more cost-efficient than hiring a cab. You can save on fuel and it will cost less. Fly Shuttle Tours offers a 24-hour service for our Honolulu airport shuttles. That said, it doesn't matter what time you arrive at the airport, our shuttles will be there to pick you up and drive you to your hotel.
You can't go wrong when you use an airport shuttle service, like Fly Shuttle Tours. Our company is part of the travel and tourism infrastructure of Honolulu. We dedicate ourselves to building up shuttle services and providing our clients with high-quality services and innovation.
Our services are considered to be friendly, efficient, convenient and affordable. Compared with taxis, hiring our airport shuttles is a smart choice.
Fly Shuttle Tours offer transfer to and from the Honolulu International Airport. Our drivers will pick you and your luggage and drop you off to your office, home or hotel. We operate 24/7 so you don't have to worry about arriving late in the evening or early in the morning.

Our shuttles are spacious and they can accommodate a large group of people.
For some people, they may choose a taxi to drive them to their destination from Honolulu airport because they consider taxis as flexible. Plus, they don't have to make a reservation. However, Honolulu airport shuttles will give you a guaranteed space and price and ensure that you will reach your destination on time.
With Honolulu airport shuttles, you can discover the city and have fun while traveling.